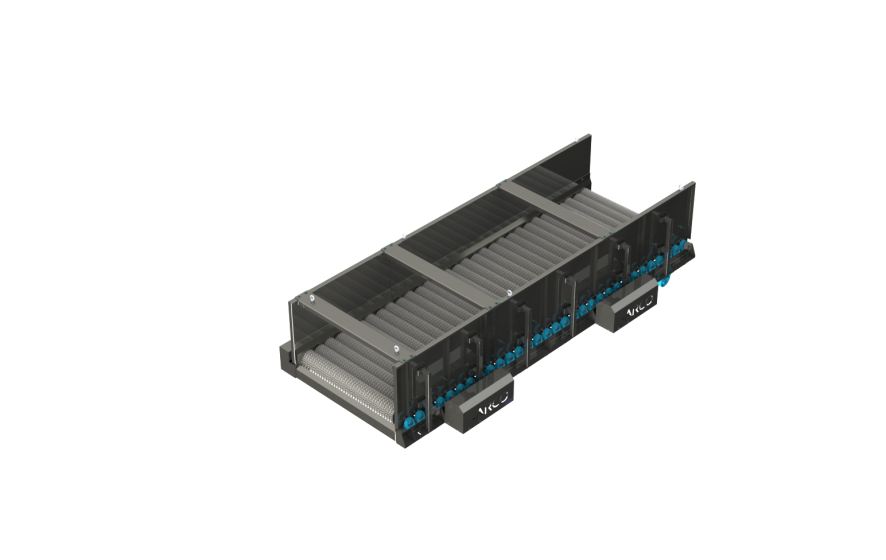 How our bulk star screens work
The star screen consists of several sections, the speed of each section can be set separately from each other. An additional advantage of the star sieve is that chunks of product are broken loose. The product enters the star sieve from above. Because the star sieve continues to rotate at a predetermined rate, the product is kept in continuous motion, resulting in automatic separation of particles. This falls through the stars and is the sieved fraction.
Use of our star screens
A star screen is mainly used for screening bulk material. Areas of application are compost, biomass, bark, wood chips and soil; mainly coarse and sticky products. The pitch between the stars and the number of fingers of the star determine the fraction that is sieved out. In addition, the fraction and the screening capacity can be influenced by adjusting the rotational speed.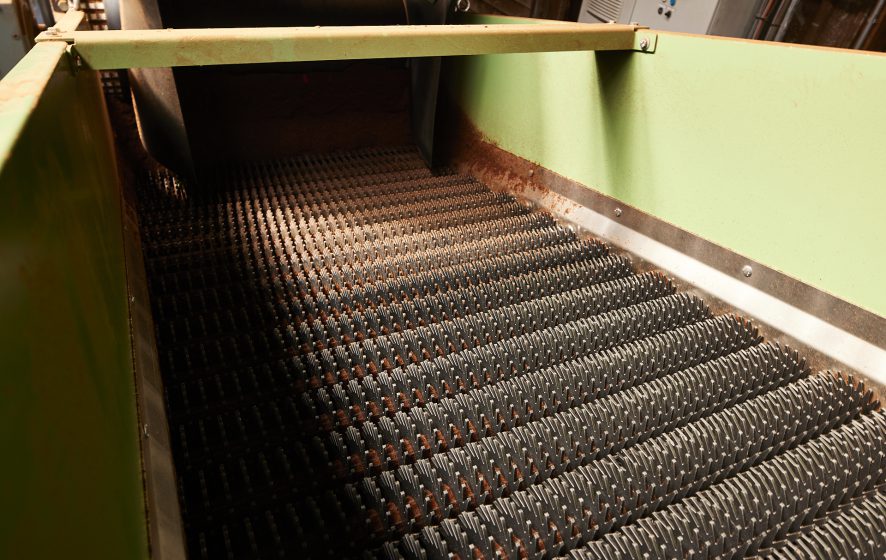 Advantages of our star screens
The star screen offers several advantages:
High screening capacity in a small area;
Suitable for very sticky products;
Can be built into existing production processes;
Different star types available;
Different sieve configurations available;
Product-specific adjustments possible.
Other possibilities
ARCO has various sieves in its assortment, all with their own qualities and advantages Looking for a sieve, but not sure which sieving solution best suits your product? Let our experts inform you without obligation. Looking for a kind of sieve? Also take a look at our drum screens, swing screens, shaker/vibration screens, finger screens, magnetic systems and RDF screens.
Add-ons to our hardware solutions
As a system integrator, we always want to stay one step ahead of the competition. With products that not only provide better performance, but are also stable, safe and sustainable. This requires optimal maintenance of our installations, easy options for making upgrades and the flexibility to respond quickly and efficiently to changing market requirements. To achieve this, more is needed than good service. View the supplement to our hardware services below.
What our customers have to say
'We were looking for a dosing system that could fill containers with clay and also ensure an even distribution. When emptying the containers, we are now able to deliver a good mixture of the ground clay to the factory. Thanks to ARCO's dosing system, there are far fewer fluctuations in the clay, which in turn improves the quality.'
Steenfabriek Beek
Steenfabriek Beek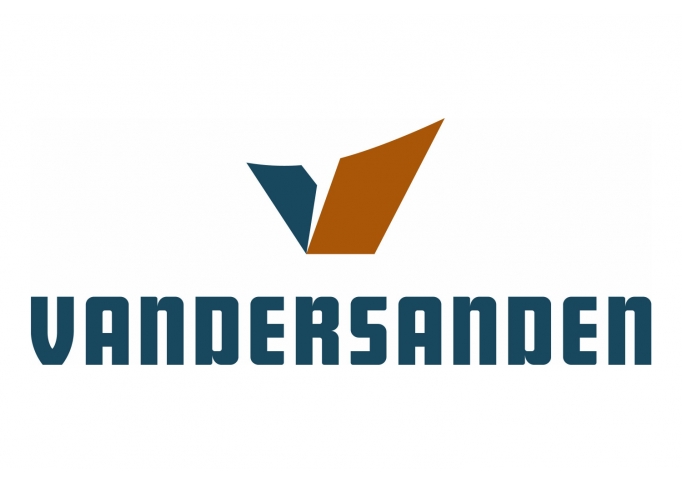 'When you both believe in solutions, great results come naturally.'
Laura Metaal
Laura Metaal

'Thanks to ARCO's installation, we can do the same work with fewer operators. The system ensures a faster throughput of products and the best possible conditions for our operators. '

'Because we worked hand in hand with ARCO, everything was developed in consultation and the mega silo bunker perfectly suits our needs. It was an enjoyable collaboration that produced good results.'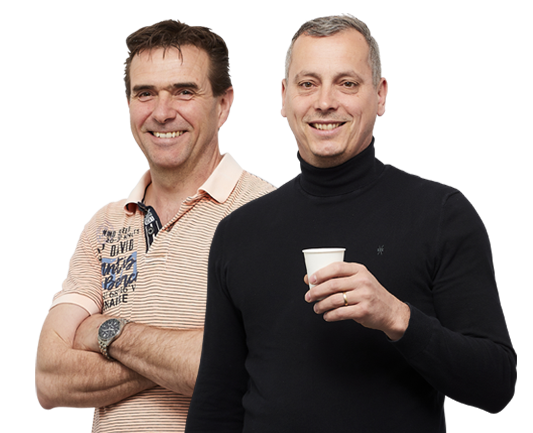 Our technical experts are always looking for a new challenge. Has your company encountered problems for which there is currently no solution? Here at ARCO, we are known for delivering innovative, customized solutions.
Our knowledge is your knowledge
We never stand still
Going beyond the best solution
Make an appointment