Successful move
ARCO has officially moved to its new business location at Horsterweg 84 in Grubbenvorst. The c new building provides more than 8000 m2 of space. This responds to the growth of the company, which since 2016 has grown into an international company in the world of production processes.
ARCO develops innovative techniques for optimizing production processes and supplies turnkey solutions from A to Z. It is expected that ARCO will be able to offer work to more than 150 technically trained HBO and MBO graduates within a few years. The growth of ARCO in Horst is therefore good news for the region. What characterizes every ARCO employee is a passion for technology. ARCO wants to continue to nurture this passion with a new building that has been designed with a view to a well-designed working environment and optimal work pleasure.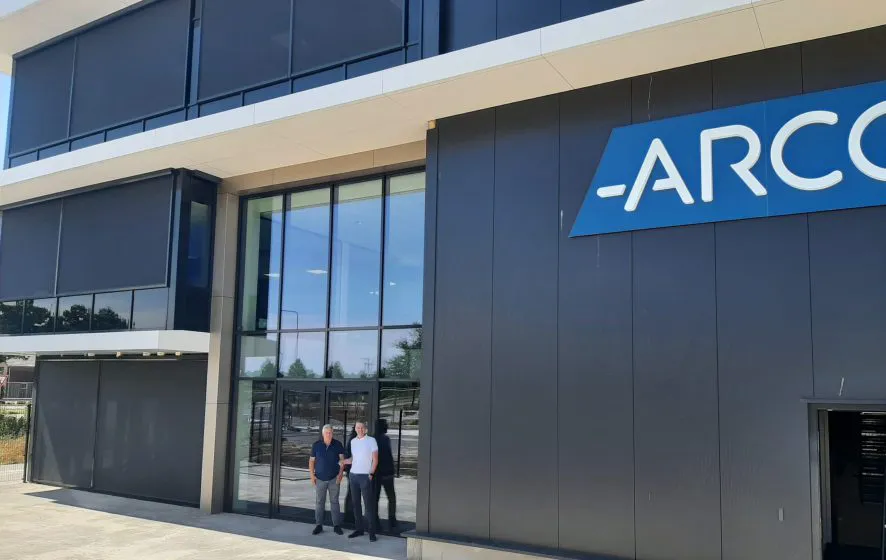 Professionalization drive with innovation center
Since 2016, ARCO has gone through major changes. The company has grown considerably over the years. Not only has the number of employees increased, but steps have also been taken in the field of knowledge, skills, experience and innovation. The new ARCO building contains an innovation center where new machines and systems can be designed, developed and tested. Customers can view the latest innovations on the spot and see them in action.
As commercial director Albert Vermeulen says:
'Over time, different needs have arisen within the company. That is why we have chosen to build our own building. Not only was this a necessary step to be able to grow further in the future, we also want to make a professionalization move with a brand new building that is fully equipped.'
Growing need for innovative and intelligent production processes
Companies in the Agri & Food industry and the Supply Chain & Internal Logistics industry, among others, have a great need for cost reduction while at the same time they are looking for smart ways to increase their capacity, productivity, service and quality. ARCO develops and manufactures machines and installations for these companies, with a view to high-quality automation solutions. This includes smart software that collects, analyzes and uses data from all installations and machines within one production process to allow all technical components to work together in a streamlined way. ARCO notices that there is great demand for this combination of mechanization, robotization and automation.